You'd think it was impossible to capture and showcase memories in an instant from the palm of your hand.
Not with Blooming Color.
That's right – we're inking the impossible on an all-new level.
We've partnered up with WallPics, an app that allows you to create 8 x 8 three-dimensional photo tiles with removable adhesive.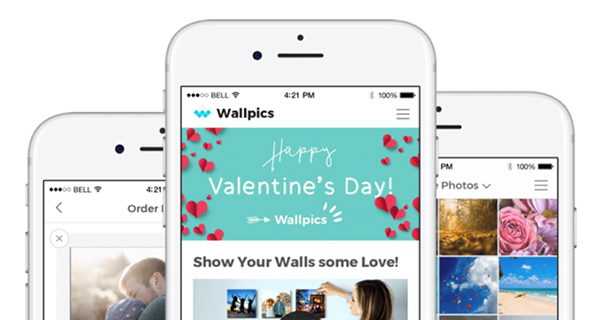 Just download the free WallPics app from the App Store or Google Play, select your photos, and place your order. It's that simple. We'll ship your photo tiles the next day. Installation is even easier: the adhesive simply sticks to your wall.
Picture that: memories, keepsakes, and portraits, right from your phone to your home. All your memories on the walls for all your loved ones to see.
Show your walls some love with WallPics.