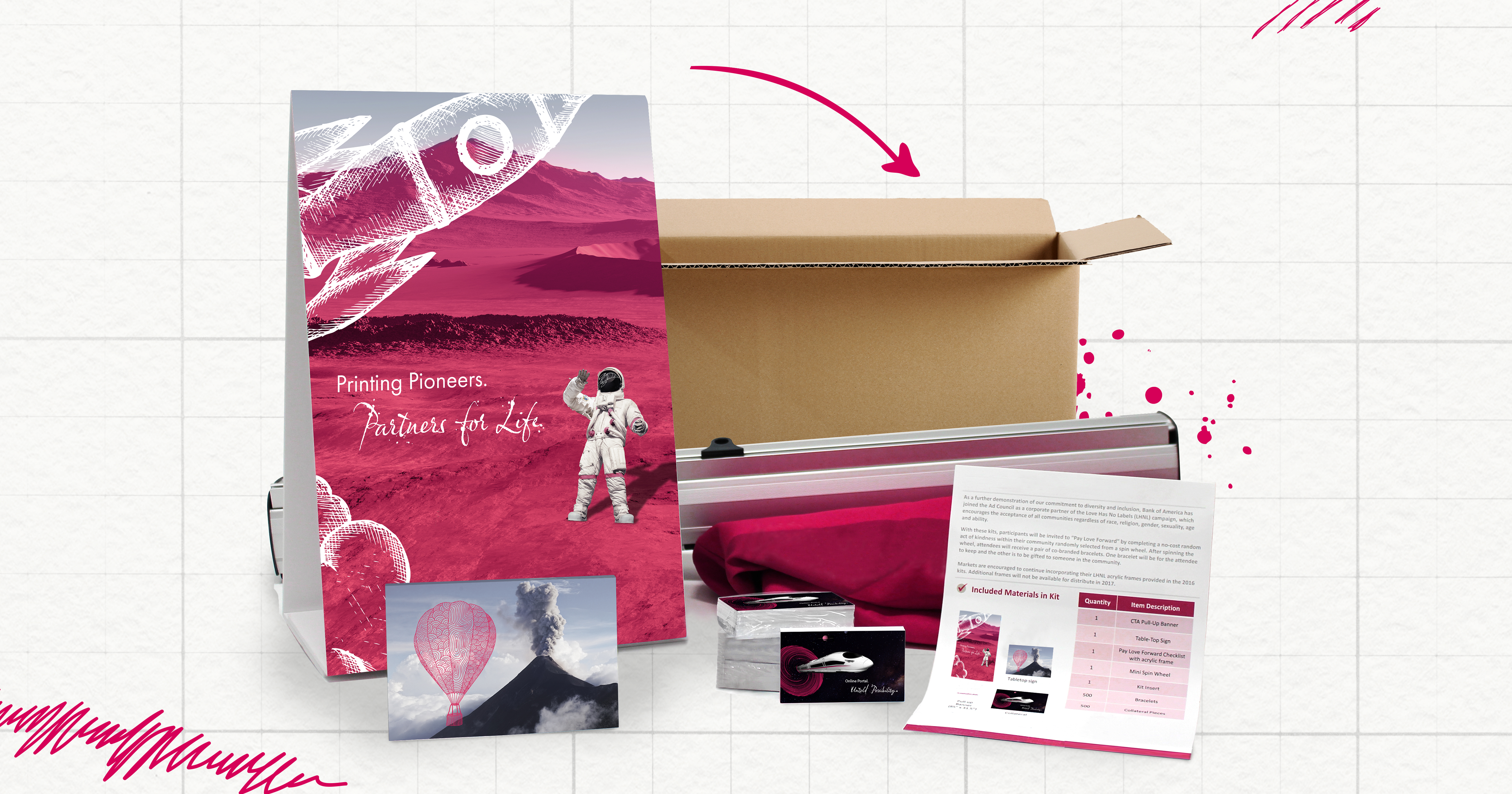 The ordering, storing, handling, and packaging of goods to fulfill orders can be a massive burden of time and space. That's why the most successful, streamlined companies opt to employ
---
We're proud to welcome Christy Hughes to our dedicated team of professionals. As Blooming's resident Business Development expert, Christy is forging new paths through the healthcare, higher education and race
---
Blooming Color has once again passed the pinnacle of print with the acquisition and installation of its new HP Indigo 12000 Digital Offset Press, further expanding the incredible Indigo offerings
---
THE TYPESET The IHA is the lobbying arm for hospitals in Illinois, and a long-time partner of Blooming Color. They align advocacy and influence leadership to reform the delivery of
---
THE TYPESET At Blooming Color, there's no horizon we won't cross for a client. Edward-Elmhurst Health was looking to raise awareness of the locations and services of their Immediate Care
---
You'd think it was impossible to capture and showcase memories in an instant from the palm of your hand. Not with Blooming Color. That's right – we're inking the impossible
---
Construction was underway on North Central College's Wentz Science Center in Naperville, Illinois. All it needed to make its grand debut was seemingly impossible exterior signage.
---
Backpack Wine, a high-end canned wine company, offers great-tasting, quality wine in a take-anywhere, easy-open, recyclable can. With that kind of imagination, Blooming Color just had to become their partner
---
The Bank of America Chicago Marathon is a test of endurance. Blooming Color's award-winning  print more than endures – it wins.
---
Blooming Color supports higher education with a higher degree of printing. Take for example, the solution we created for Aurora University. Before we met, the logistical hurdles to print simple
---
At Blooming Color, we're printing pioneers. In our world, extraordinary is the norm – a world where business cards, stationary, postcards, mailers and more are produced with efficiency and care.
---
The future of print is now, and it's neon. Blooming Color has expanded our HP Indigo ElectroInk Fluorescent color palette. Because, as Chicago's leading commercial printer, we push print to
---
Originally published by: Pantone | View Article A refreshing and revitalizing shade, Pantone Greenery is symbolic of new beginnings. Greenery is a fresh and zesty yellow-green shade that evokes the
---
The HP Indigo 10000/12000 Digital Press is the beast that unleashes unchartered depths of color and an unfathomable 29.5 x 20.9-inch sheet. Blooming Color proudly announces that is has completed
---
Having spent the past three days at the annual Dscoop (Digital Solutions Cooperative – A Cooperative of HP Graphic Arts Users) conference, the Blooming Color team comes home with an
---
The most unusual colors from Harvard's storied pigment library include beetle extracts, poisonous metals, and human mummies. Originally published by: FastCompany |  View Article Today, every color imaginable is at
---
Growing its ability to provide premium commercial printing and a superior client experience, Blooming Color, Inc. welcomes David Spaeth to its team as a Senior Sales Executive. David brings extensive
---
Blooming Color is pleased to announce the acquisition of the Zünd G3 digital cutting system. Offering state-of-the-art machines with countless functions, Zünd is the leading manufacturer of digital cutting systems
---
Originally posted at Pantone.com A softer take on color for 2016: For the first time, the blending of two shades – Rose Quartz and Serenity are chosen as the PANTONE
---
We honored those who gave their all in Vietnam by producing a replica of the Vietnam Veteran's Memorial Wall. The Memorial chronologically lists the names of more than 58,000 Americans
---
Blooming Color honors those who gave their all in Vietnam by producing a replica of the Vietnam Veterans Memorial Wall. The Memorial chronologically lists the names of more than 58,000
---
Barbakoa is a Modern Latin Bistro restaurant located in Chicago's western suburbs, serving Latin cuisine in an exciting setting. Barbakoa came to Blooming Color looking for a way to promote
---
Bella Baby Photography captures treasured moments and memories from newborn photos to children and family milestones with their professional experience and expertise. 
---
Vi operates ten continued care retirement communities across the United States, housing over 4,000 residents. Their corporate marketing department needed a high-quality print partner to be a single-source solution for
---
Illinois Cancer Specialists is a leading provider of cancer care with ten locations throughout Chicago and the surrounding areas. Due to multiple locations, Illinois Cancer Specialists needed a way to
---
Wintrust Mortgage's Annual Sales Conference Wintrust Mortgage is one of the largest mortgage providers in the country. With over 300 offices nationwide, Wintrust is headquartered in Rosemont, Illinois. Earlier this
---
Blooming Color's Extreme Offset and Digital Printing Techniques Brochure was created to showcase the vast array of traditional offset and digital offset printing techniques that we offer. 
---